Buying a Home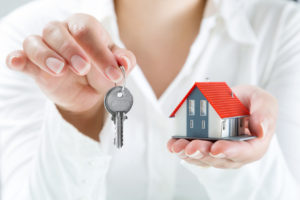 We are here to help you when you are ready to buy home. The home buying process can be a bit overwhelming at times, especially if you are a first time home buyer, but we will be right by your side the entire time to help you navigate the way and maybe even make it enjoyable for you.
We will begin the process by learning about your housing needs and wants. Some of this will include your timeframe, location, price range, style of home and amenities. We will also determine your availability for showings and we'll answer any questions you might have about the process.
Once we have that information we will help you find a lender if you don't have one so that you can begin the pre-approval process. We will set up a search for you so that you can see what properties match your criteria.
After you are all set up and are pre-approved we will start scheduling showings on the properties that you have interest in. It may take one or many showings to find that house that is just right for you but we will keep looking until we find it. Once you have found it we will set up a second showing if you want to look it over again before writing an offer. We will do our best to answer any questions you have regarding that property and we'll be here to help advise you in the decision making process.
When you are ready to write an offer we will determine the price and terms that you want to offer.  We will go through all the paperwork thoroughly with you to make sure you understand everything.  We will present the offer and your pre-approval letter to the seller's agent. We will negotiate the offer on your behalf to try to get you the best terms and conditions possible. Once an agreement has been reached will we then deliver signed contracts to all parties.
At this point the work is only about half done. We will continue to work with inspectors to inspect the property and deal with any inspection issues. We will work with the appraiser and the lenders and we will help work through any other pitfalls if they arise. We will work with the title company who will be closing the transaction. Once we receive paperwork from the title company we will review that with you. We will coordinate the final walk through on the property for right before closing and then the last step is the closing.
Top Notch Properties offers a wide variety of information and experience to assist you with your needs. Through our step by step process we will do our very best to make the process as smooth as possible and to give you the quality and honesty you deserve.